Riyadh, KSA
BLME Capital Company is an investment subsidiary of Bank of London and The Middle East plc.
Located in the heart of Riyadh, BLME Capital responds to increasing demand from businesses and high net-worth individuals, affluent individuals, professionals, and family offices for investment solutions in Saudi Arabia and the United Kingdom.
Launched in May 2023, BLME Capital demonstrates BLME's strong commitment to supporting the long-term economic plan of Saudi Arabia and HRH Crown Prince, Vision 2030.
BLME is the first international bank to have a regional headquarters in the capital city of Riyadh, making it even easier for Saudi nationals to access attractive Sharia'a compliant investment opportunities.
Visit BLME Capital Company to find out more.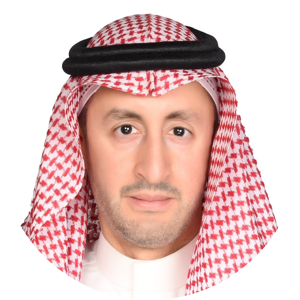 Yasser Al Muhtadi
CEO, BLME Capital Company
Yasser joined BLME in February 2022, and he is responsible for the securities company's operations and strategy direction, as well as increasing BLME's profile within the GCC. Prior to joining us, Yasser worked across Wealth Management, Investment Banking and Corporate Banking roles for 15 years. He joined from EFG Bank, a Swiss Private Bank, where he was an Executive Director of Wealth Management. Prior to joining EFG, Yasser was VP Wealth Management at Deutsche Bank in Riyadh and Head of Business Development in Corporate Banking Group at Bank Saudi Fransi. He has also held senior positions in Samba Financial Group and Saudi Hollandi Bank. Yasser has an MBA from the University of Essex in the UK.