BLME is a UK regulated bank with GCC based shareholders. We are UK focussed with extensive GCC experience. BLME bridges the gap between the two regions with our expertise, network and specialist knowledge. 
BLME's branch in the Dubai International Finance Centre (DIFC) provides a service with a base for its Islamic finance operations in the Gulf and forms an integral part of BLME's strategy to expand across the region. This expansion will help to enhance BLME's position as the leading UK Islamic bank that provides wealth management solutions to GCC nationals. BLME's Dubai office provides our existing and potential client base with valuable information about investment opportunities within the GCC and the UK.
Our Wealth Management and Treasury teams establish and manage our relationships with banks both in London and the GCC. We facilitate the setting up of business lines with counterparties and encourage the development of reciprocal business.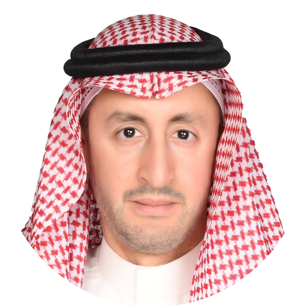 Yasser Al Muhtadi
CEO
Yasser joined BLME in February 2022, and he is responsible for the securities company's operations and strategy direction, as well as increasing BLME's profile within the GCC. Prior to joining us, Yasser worked across Wealth Management, Investment Banking and Corporate Banking roles for 15 years. He joined from EFG Bank, a Swiss Private Bank, where he was an Executive Director of Wealth Management. Prior to joining EFG, Yasser was VP Wealth Management at Deutsche Bank in Riyadh and Head of Business Development in Corporate Banking Group at Bank Saudi Fransi. He has also held senior positions in Samba Financial Group and Saudi Hollandi Bank. Yasser has an MBA from the University of Essex in the UK.